Request a PAD Consultation
Schedule a PAD consultation at a local, trusted vascular center.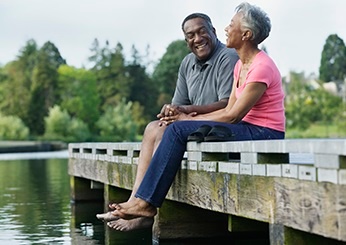 PAD treatment can assist in living a happier, healthier life. For men and women who experience the painful and uncomfortable symptoms of Peripheral Artery Disease, finding a physician to help is the first step.
Request your consultation today to meet with a PAD specialist in your area.
By requesting your PAD consultation, you will:
Take the first step in your health journey toward treatment
Connect with a PAD specialist who will guide you every step of the way
Get the answers to all of your questions
Once your online request is received, a scheduler will contact you as soon as possible by the next business day.
You can also call 844.832.8346. Schedulers are available to assist you Monday-Friday from 8:00 a.m. - 4:30 p.m. (EST). You may also leave a voicemail during non-business hours and your call will be returned the next business day. If you are having a medical emergency, please call 9-1-1 immediately.