Request a UFE Consultation
Treat Your Fibroids without Surgery!
Schedule a UFE Consultation with a
Specialist in Your Area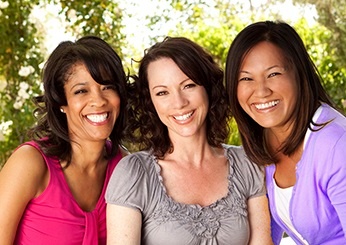 If you have been diagnosed with fibroids, then you may be a candidate for the Uterin Fibroid Embolization (UFE) procedure.
If you are over the age of 35, not currently pregnant, have been diagnosed with uterine fibroids, and are experiencing symptoms such as:
Painful periods and heavy menstrual bleeding
Painful pelvic pressure
Enlarged abdomen area, or

Pain during intercourse
To accurately diagnose your symptoms or to find out if you are a candidate for the UFE procedure, we recommend that you speak with your Ob-Gyn or request a consultation with a trusted vascular specialist in your area.
Request a UFE consultation with a trusted vascular specialist now to:
Take the first step in your health journey towards understanding all treatment options.
Connect with a UFE specialist to see if you are a good candidate for a minimally invasive, effective alternative to hysterectomy.
Be able to get the answers to all your questions.
Once your online request is received, a scheduler will contact you as soon as possible by the next business day.
You can also call 844.833.2273. Schedulers are available to assist you Monday-Friday from 8:00 a.m. - 4:30 p.m. (EST). You may also leave a voicemail during non-business hours and your call will be returned the next business day. If you are having a medical emergency, please call 9-1-1 immediately.